We recently got an update on what Halsford Park School has created with the help of a recent grant from EGMEL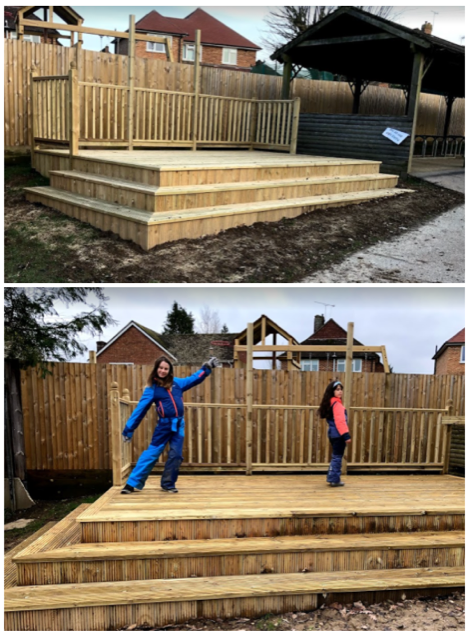 "We wanted to give you an update on the stage that the East Grinstead Memorial Trust donated money towards in 2020.
Due to the pandemic and school closure, the build of the stage was delayed. However, we are now delighted to inform you that the build did go ahead during the Christmas break. We were able to pool the money with a grant we also received from East Grinstead Lions and build a 5m x 3m stage, meaning that a whole class of 30 children can be on it at the same time.
As we come out of lockdown the outdoor spaces will become a much more integral part of our children's welfare, it is a key lesson that we have learnt through this terrible pandemic.
The stage has been the catalyst to start our new project to raise approx £45,000 to renovate the outdoor areas at Halsford Park school.
We would like to thank you once again for your support in making the education of the children at Halsford Park a little more enriched, you will of course be receiving our new application in the coming weeks. We wish you all the best and if we can be of any help to the East Grinstead Memorial Trust please do not hesitate to contact us."
Rebecca Smith and Claire Winslade