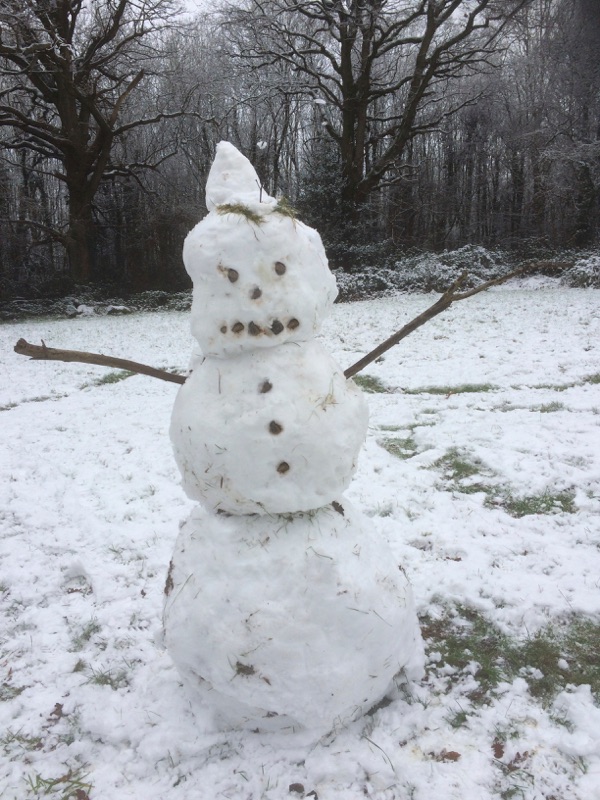 Mr Snowman turned up in Rutland Meadow in Ashplats Wood today after a light snowfall last night.
The children who built (and maybe Dad as well?) it must have worked hard as it has no less than 4 different layers and even some hair made of grass! Mr Wagg would have undoubtedly approved of families enjoying the wood, even though it's the depth of winter.
What a shame though that with the warmer weather today, Mr Snowman will probably be gone tomorrow.