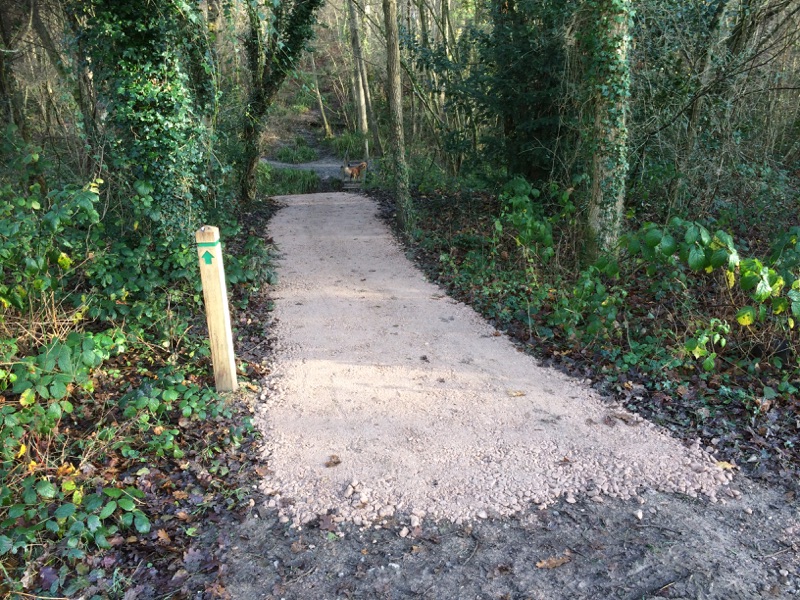 MSDC's contractors have started laying the new paths in Ashplats Wood and East Court that were negotiated as part of the new lease agreed in 2014.
One contractor is working on improving existing paths with new gravel (above) and another has almost finished the new block path in front of the East Court Terrace (right).
Work will continue on the paths to the north of the stream but this depends on suitable ground conditions to avoid too much damage to the wood when accessing it from the Holtye Road.
A separate contract will soon be let by MSDC for the various boardwalks that will complete the new circular "all weather" route around East Court and Ashplats Wood.